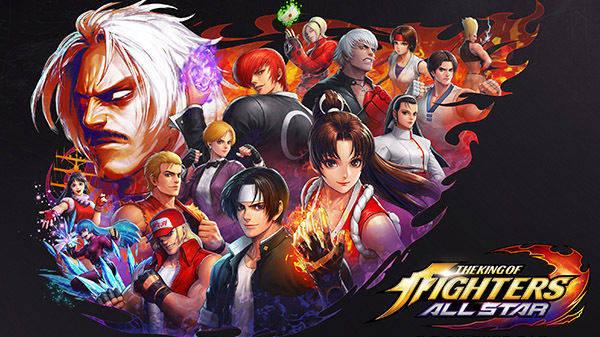 Recommended Game – King Of Fighters ALLSTAR
There come's a time in every Gamer's life when he/she wants to take a trip down memory lane and revisit one of their favorite titles from years past. Sometimes though, that particular title finds itself thrust into modern times and right into the palm of your hands. Cue "The King of Fighters ALLSTAR", the latest addition to the expansive library of the King of Fighters series. Spanning all the way back to the early 90s, King of Fighters is one of the most well known beat em up series in gaming today with one of the most passionate fan bases to boot. This time though, KOF (King of Fighters) makes its way onto your mobile device as a very unique blend of a beat em up/role playing game with a Gacha mechanic.
GAMEPLAY FUNCTIONALITY
The King of Fighters ALLSTAR separates itself from most mobile games of the same genre mainly because of the game play mechanics. Using touch controls, and virtual joysticks, the player has full control over their chosen fighter which leads to fast-paced action and a quick-twitch combat experience. Fully loaded with the series' original Fighters, Skills, Abilities, and game play mechanics, KOF ALLSTAR does an excellent job of capturing a true beat em up experience. The PVP aspect in the game is one of the more enjoyable features as it offers plenty of variety. From the asynchronous Arena and League matches, to the real time Tournament mode, KOF ALLSTAR has some of the best Multiplayer modes found in Mobile Gaming.
DEPTH & REPLAYABILITY
Most mobile games become very stale in a short amount of time due to lack of content. However, that will definitely not be an issue in KOF ALLSTAR. The game offers an impressive amount of content. With an continually expanding story mode, end game quest, & consistent live events, there will always be plenty to do. With over 125+ fighters, endless combinations, and frequent content updates, this game is one you won't want to put down.
WHO WILL ENJOY THE GAME?
Anyone who is looking for a mobile game with loads of content, an active combat system, & recognizable cast…This is for you! Overall The King of Fighters ALLSTAR is one of the more enjoyable mobile gaming experiences I've had. Although the gacha system can be a bit frustrating, it's also very addictive. I would highly recommend this game for fans of strategy team-builders.
---
YouTube Partner, Father, & Avid Mobile Gaming enthusiast. Clint Wulf (aka Clinton Williams) is an up and coming Content Creator who promises to bring a brand new type of energy and enthusiasm to the Mobile Gaming Community. Dubbed, "The Mobile Messiah", Clint's main goal is to shine a spotlight on some of the more deserving Mobile Releases and offer his own unique take on various topics surrounding the Mobile Gaming Community.
Youtube: https://youtube.com/channel/UCIlLJgbOOrR3FDdAC7hes-A

Twitter: https://twitter.com/ClintWulf

You can recommend games to the Polyspice audience too. Take a look at our content guidelines.