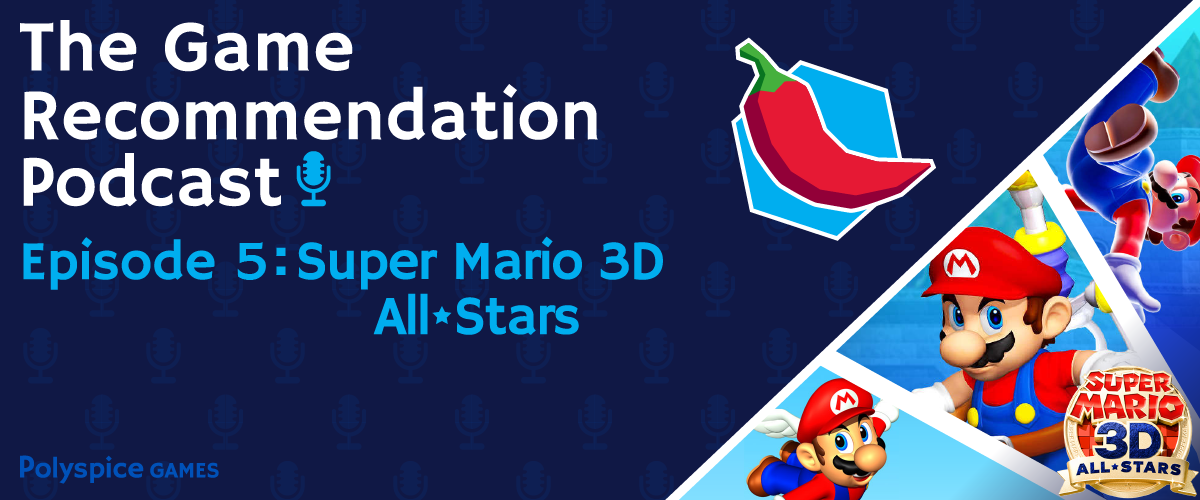 The Game Recommendation Podcast – Episode 5 – Super Mario 3D All-Stars
On the fifth episode of the Polyspice Game Recommendation Podcast, Thorbjorne, Robert, Gerardo, Daniel and Greyson discuss the legacy collection that is Super Mario 3D All-Stars! Less than a month before it's locked away, we're here to tell you why it's worth it! If you haven't made up your mind yet, now's the time. Click below to find out why it's worth a buy!
Super Mario 3D All-Stars is available until March 31st, 2021 for Nintendo Switch. If you have any thoughts or comments on the game, feel free to let us know about it on our Twitter!