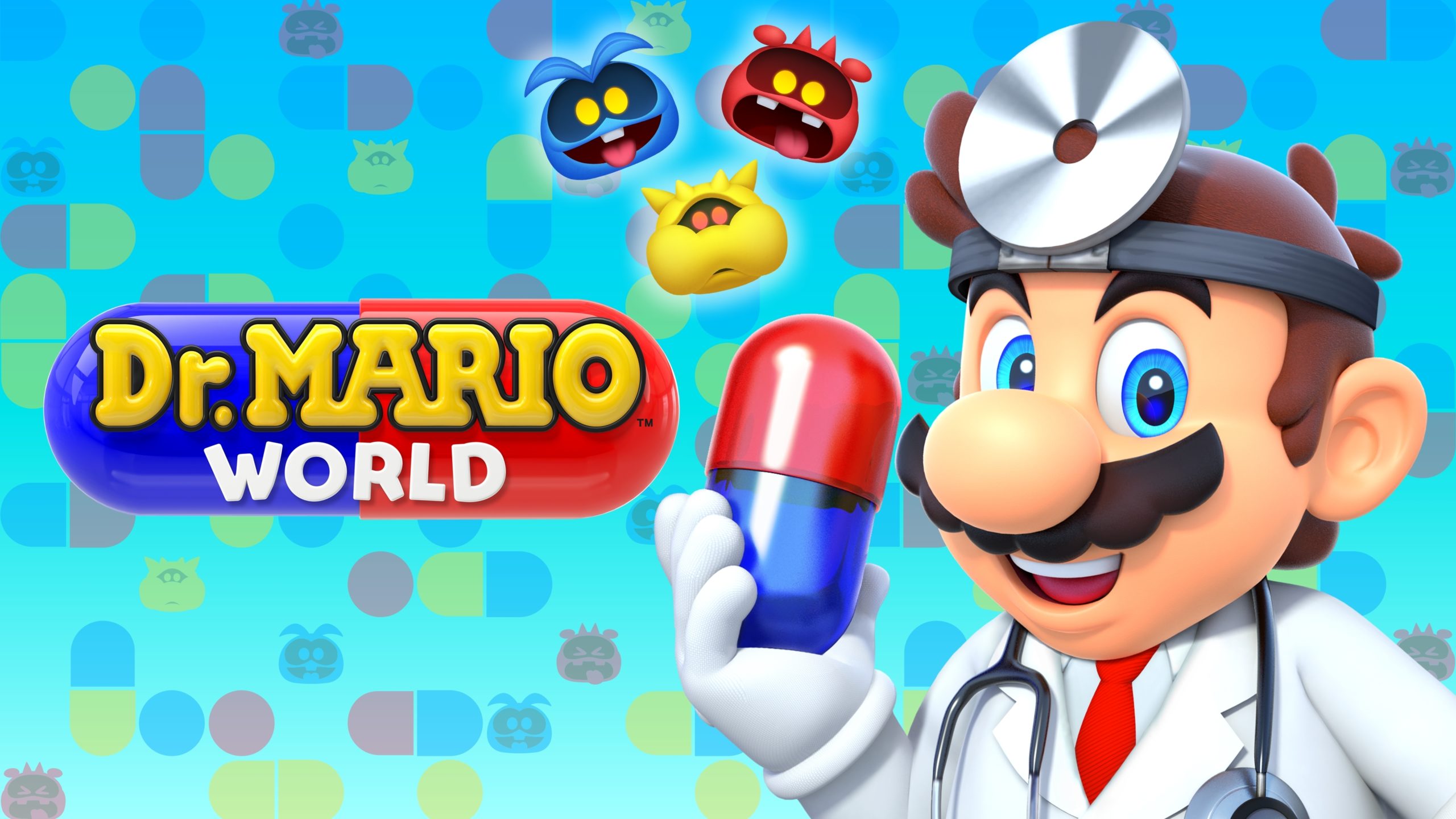 Recommended Game – Dr. Mario World
Dr. Mario World is the mobile version of the classic Nintendo game Dr. Mario which was originally released in 1990 for NES. The original game featured Mario in a doctor's jacket dropping color-coded capsules to eliminate viruses. Dr. Mario essentially combined the popular hit Tetris with Sega's colorful Columns into a fun puzzle game that is still well regarded in Nintendo's history.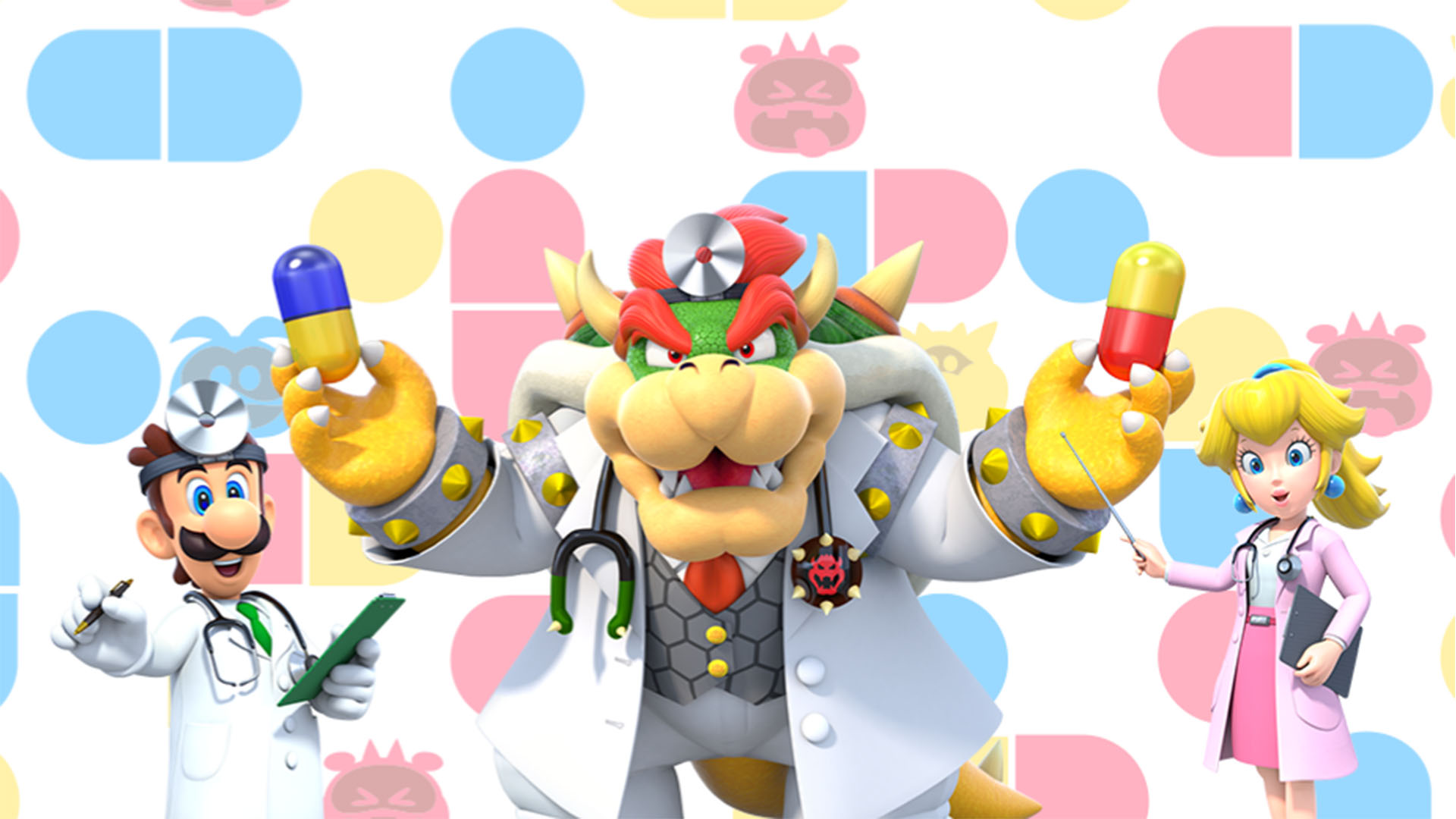 Characters
The gang's all here! Dr. Peach, Dr. Bowser, and others have all gone to medical school to be featured as doctors. Supporting Mario Bros. characters are your assistants in the game like Goomba, Koopa Troopa, and Buzzy Beetle. Each doctor has a unique power up that will help you clear those pesky viruses while assistants help the doctors with additional skills and boosts.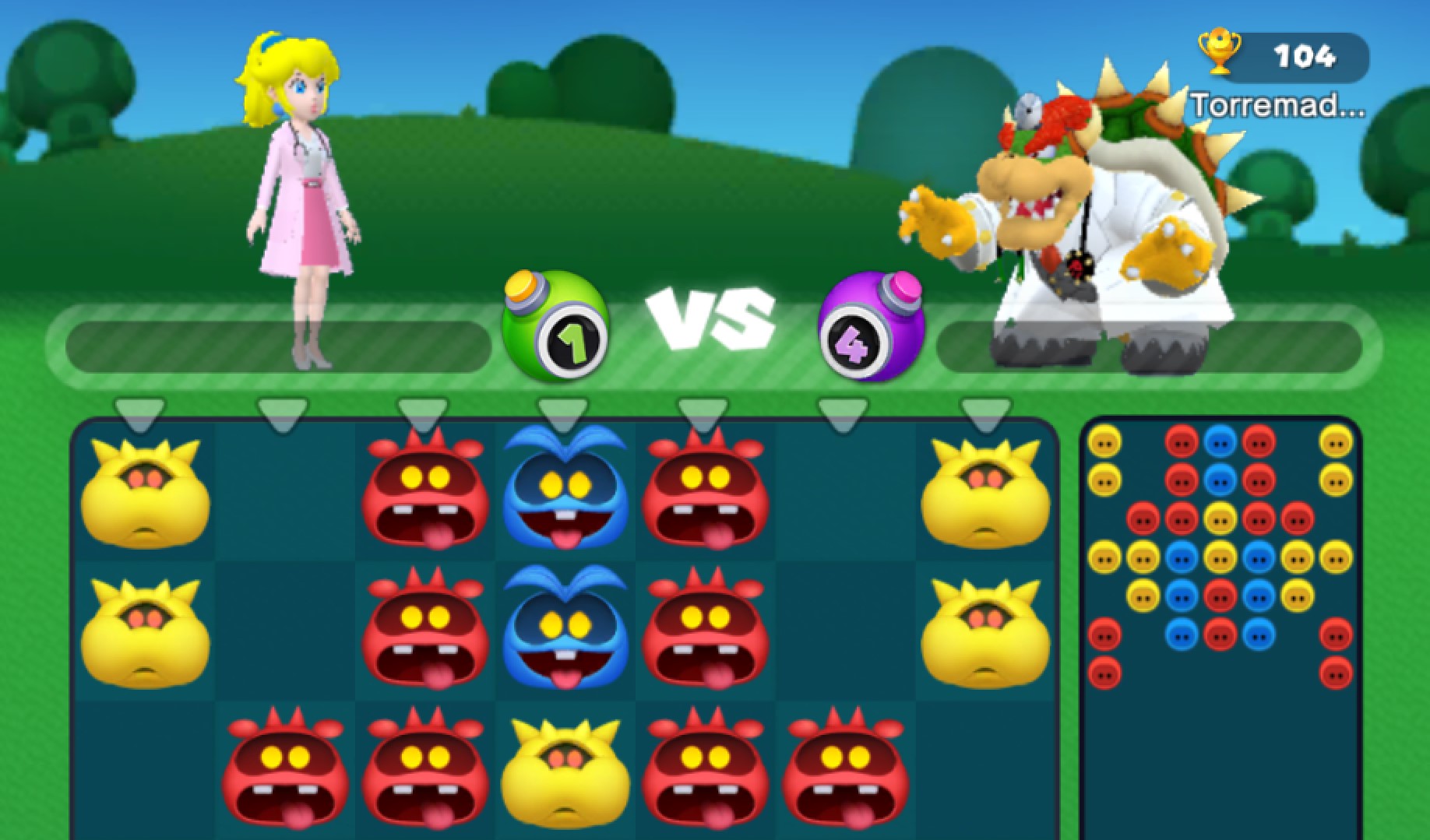 Campaign and Versus Modes
Travel through various worlds in the campaign and beat each level to unlock the next. Struggling with a level? Ask your friends for hearts to give you more chances. Earn three stars on each level and unlock a bonus level! If you get tired of the campaign, try Versus mode. Battle your friends or random players across the world in a head-to-head challenge without using hearts. Each doctor has a unique Versus skill that can turn up the heat on your opponent. Survive the longest and you will win the round!
Controls
Match capsules with viruses and watch them disappear! Simply match three objects of the same color vertically or horizontally to clear them.
Luckily, Dr. Mario and friends have virus-busting skills. Use leftover half-capsules to strategically zero in on especially meddlesome viruses.
Take your time, because each puzzling configuration of viruses must be cleared using a limited number of capsules. Keep calm to plan your approach, and you'll rid Dr. Mario's world of viruses in no time!
Gameplay
Watch me play Dr. Mario World on The Retro Network YouTube channel!
Ads and in-app purchases
Download Dr. Mario World for free in the Apple App Store and Google Play. In-app purchases available to progress in the game faster, but thankfully no pop-up ads!
Final Analysis
As a fan of the original game on NES, Dr. Mario World is a fun modern adaptation that I'll be keeping on my phone. 5/5 rating.
---
Jason Gross. '80s kid and '90s grad. I've been writing and podcasting about retro pop culture since 2011 at Rediscoverthe80s.com and now at TheRetroNetwork.com since 2019.
Website: https://theretronetwork.com/
YouTube: https://www.youtube.com/c/theretronetwork
Twitter: https://twitter.com/TRNsocial
Facebook: https://www.facebook.com/trnsocial
Instagram: https://www.instagram.com/trnsocial
Tumblr: https://theretronetwork.tumblr.com/
You can recommend games to the Polyspice audience too. Take a look at our content guidelines.