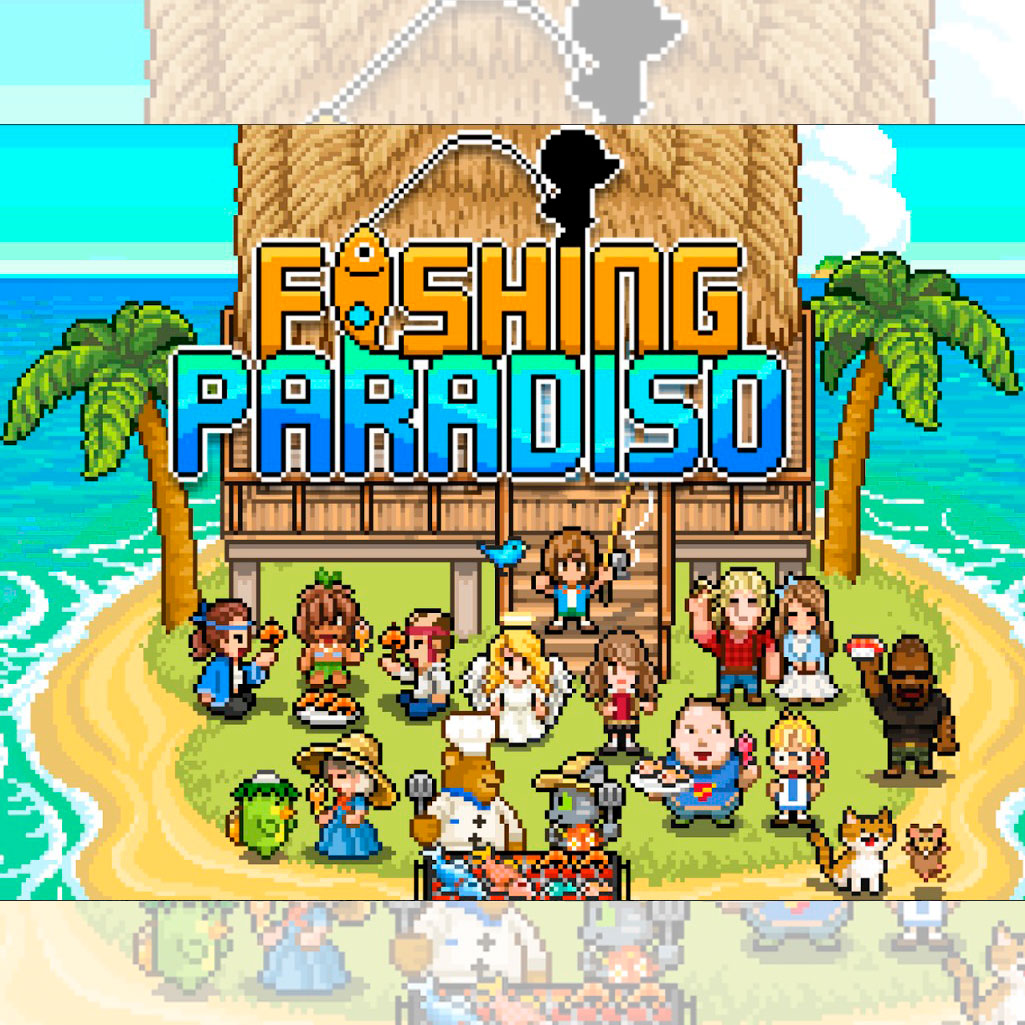 Game Recommendation-Fishing Paradiso
With all the chaotic action games and difficult puzzle games out there its nice to play a calm relaxing game for once. Thats why I love playing the game Fishing Paradiso. Its exactly what your looking for if you want a laid back chill game. This is a story driven game mixed with fishing gameplay and item collecting. Its basically described by the creators as a tropical fishing RPG.
The story is pretty straight foreword. You have died and are on your way to heaven when you are stopped by a giant celestial fish. He says that to truly be excepted into heaven you have to find him. You then awaken on a tropical island by a little bird that will serve as your sidekick. So the adventure begins. On your journey you meet many different characters that will help you reach your goal.
These characters will need your help with something before they can help you out. To help them out you will need to know how to fish. This is where the gameplay comes in. Each character will give you a reason to fish. Whether its to grant your wish, heal someone, or make dinner. The controls are really simple. Press one button to cast your line. Press the same button to reel it in. To catch fish you will need to cast your line towards shadows in the water. Some of these shadows will be a different color. Those shadows are the type of fish you will need to finish the current mission. Completing story missions with the characters you meet will add them to your phone. It is then that you can do side missions for them.
Fishing will automatically earn you money. You can then use that money to boost your fishing stats. Doing this will let you catch bigger fish and strengthen your line and increase your stamina. There is a point in the game where you get your own house. Completing missions will sometimes earn you items that you can use to decorate your house.
If your looking to play a game in a fully 3D world then your at the wrong place. This games graphics are fully pixelated and thats ok. This game doesnt need to be in 3D. In fact its better that this game is in pixels. The simplicity of the gameplay, story, and graphics is what makes this game so fun to play. What makes this game better then it already is would be the background music. To fully appreciate the background music you need to play this game with headphones. It will make your Fishing Paradiso experience that much better because of the relaxing tropical type of music thats playing and surrounding you.
I really enjoyed playing this game. If your looking for a fun, relaxing, casual game then you should definitely check this game out. Its free to play and is available in the Google Play Store. Also this game can be played offline. This means that you can fish wherever you are with out an internet signal. Well its on to the next…
---
I am Mrboldlyblue. A gamer, a reader, a writer, an artist and all around nerd at heart. I am passionate about all these things and would love to share these things with you. What better way then with a blog.
Twitter: https://twitter.com/MrBoldlyBlue
Facebook: https://facebook.com/thisdudesclubhouse/
Blog: https://thisdudesclubhouse.blogspot.com/
You can recommend games to the Polyspice audience too. Take a look at our content guidelines.