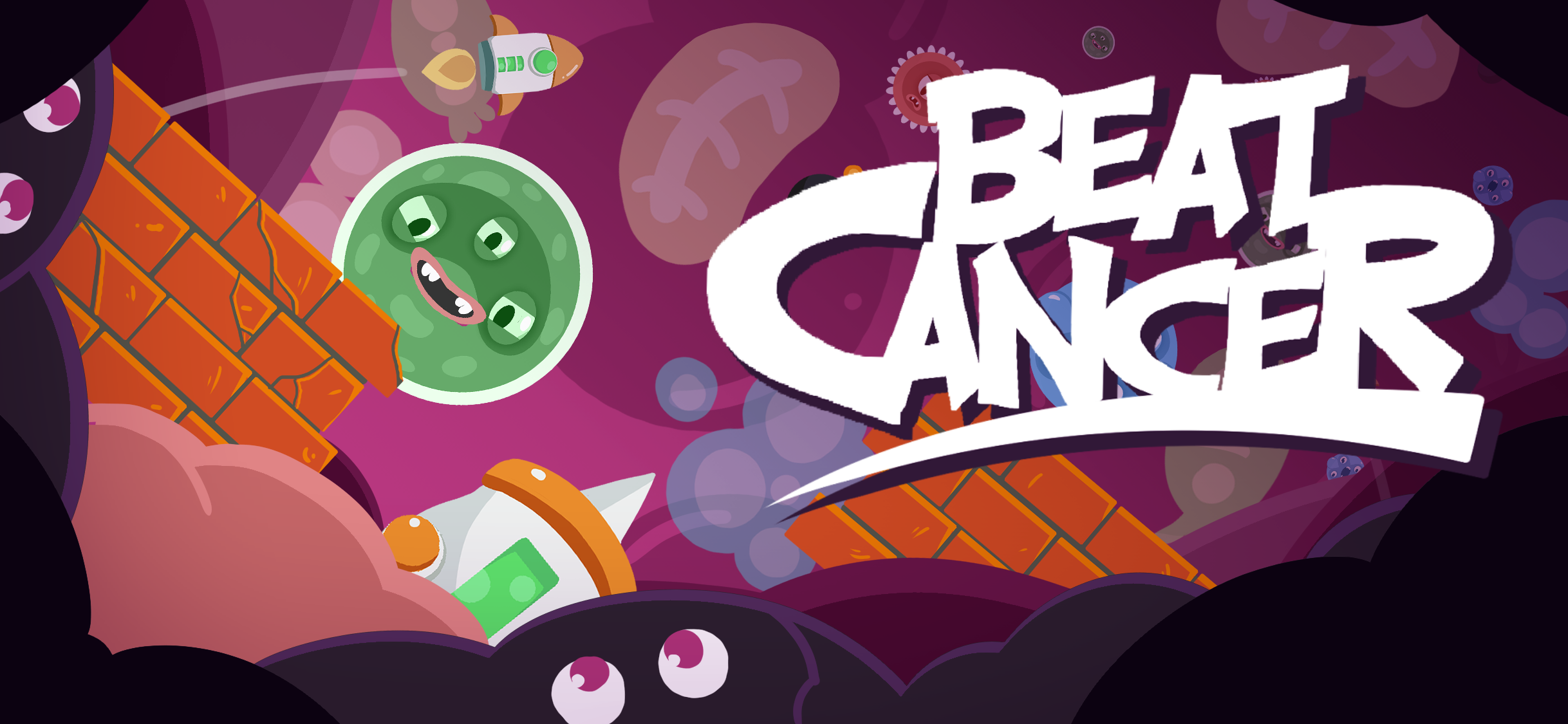 Beat Cancer – Version 1.2
We are now ready to give you some more Beat Cancer. After the first round of testing, we did a lot of adjustments, some gameplay elements were changed and a whole new weapon was added.
The Rocket
Say hello to "The Rocket" – this bad boy will find the closest Cancer Cell, and blow up when it hits. The explosion, will have area effect, and the Cells around it will be damaged from the blast as well. "The Rocket" is a great addition to your arsenal of weapons you can use in your fight to Beat Cancer.
Weapon Selector
Next is the weapon selector, it has now been changed so that you will automatically be taken back to the "Finger" when you have used a weapon, this means that it is way easier to use use the finger to beat up cancer cells, or to trigger the bomb right away.
The Cannon has also become heat seeking, it should add to the fun, that you no longer have to place it at an angle, but also a bit more difficult to use, as you no longer have full control over where it shoots.
Holding the Cancer Cells
Another new thing is the ability to hold on to the Cancer Cells, you can use this to push back the other cells, and place them in one big pile, before you detonate the bomb in the middle of it. The Cancer Cells will complain, but that is the Cancer Cells we learned to love, the complaining and whining ones.
One button weapon upgrade
Last but not least, we have changed the upgrade buttons, so now, for each weapon you will only have one button to upgrade the weapon, this will be a bit more expensive than before, but it will also upgrade everything on the weapon.
Downloading Beat Cancer
You can still download Beat Cancer for both Android and iPhone – This is still in testing, so, please use some time once you played it to give some feedback.